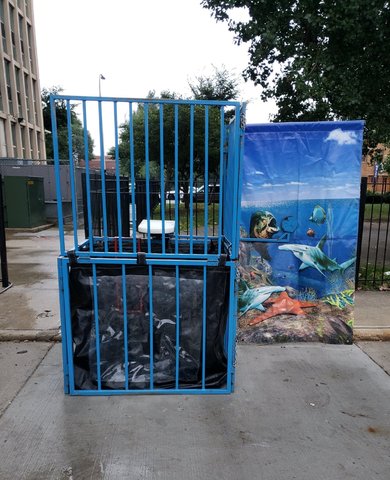 Dunk Tank

If you need a dunk tank rental for an upcoming event in Chicago, Illinois, allow us to be your source...No matter if coworkers will be dunking their boss at a company picnic, children will be dunking their friends at a birthday party, or students will be dunking their teachers at a school carnival, dunk tanks can be enjoyed by anyone at any type of indoor or outdoor event. Our dunk tank features a large window in front, so spectators can watch as the dunkee falls into the water.
Here's the skinny:

This item will require (from you, the customer), a working water spigot and a water hose extended to the area, in which, you will want the equipment setup. This tank will take approximately an hour to fill (if your water pressure is strong). At time of arrival, if we are unable to setup, due to any or all of the above requirements not being met, you will be charged for 50% of the rental.

The weight capacity for this item is 200lbs.
Includes target balls (do not use any other balls).
Unit dimensions = 7' wide x 4' deep x 6' high.